Setting up and distributing your Welcome pack is simple...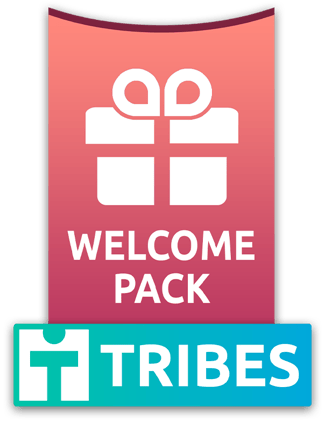 ---
To learn how to set up your Welcome Pack, you can watch the short video here or read the article below.
---
Setting Up Your Welcome Pack - Conditions
Start by navigating to the rewards section of in your Tribes Admin interface.
---
Once you are on the Rewards page, click "Create Your First/ Add Welcome Pack".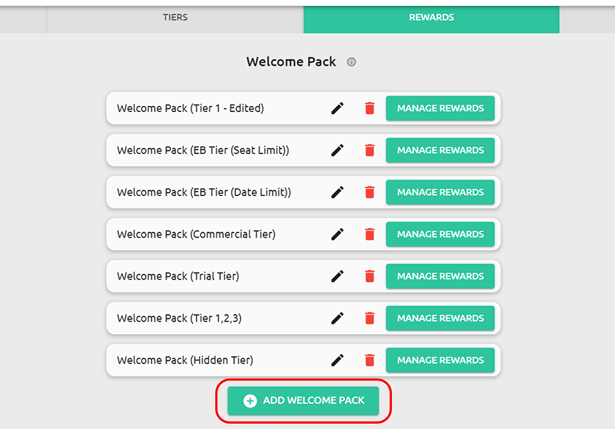 ---
This will open a pop where you can create your Welcome Pack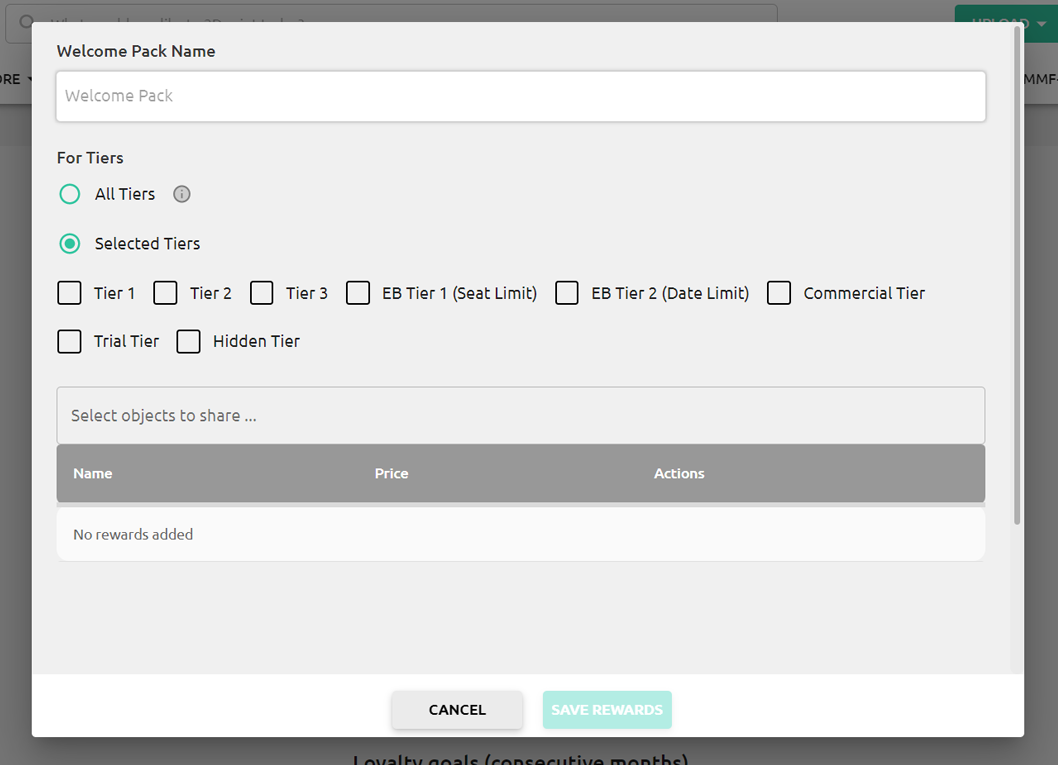 ---
Welcome Pack Name: This is the name displayed on your Welcome Pack.

---
For Tiers: This section allows you to choose which Tribe Tiers your Welcome Pack will be available to. If you would like your Welcome Pack to be available for all Tiers, leave all Tiers selected. If you want only specific Tiers to have access, then click Selected Tiers and check the Tiers you would like to include.
Note: When a Loyalty Rewards with All Tiers selected, is created, Tiers created in the future will also receive this reward.

---
Select the objects to share: Here you can attach the objects you wish to be included in the Welcome Tier. Clicking on the search bar will open a second popup where you can select the objects.

---
In the second popup, you can use the search bar to locate the objects you would like to attach, you can also filter by collection to help you with your search. Check next to the objects you would like to include and click Accept to attach.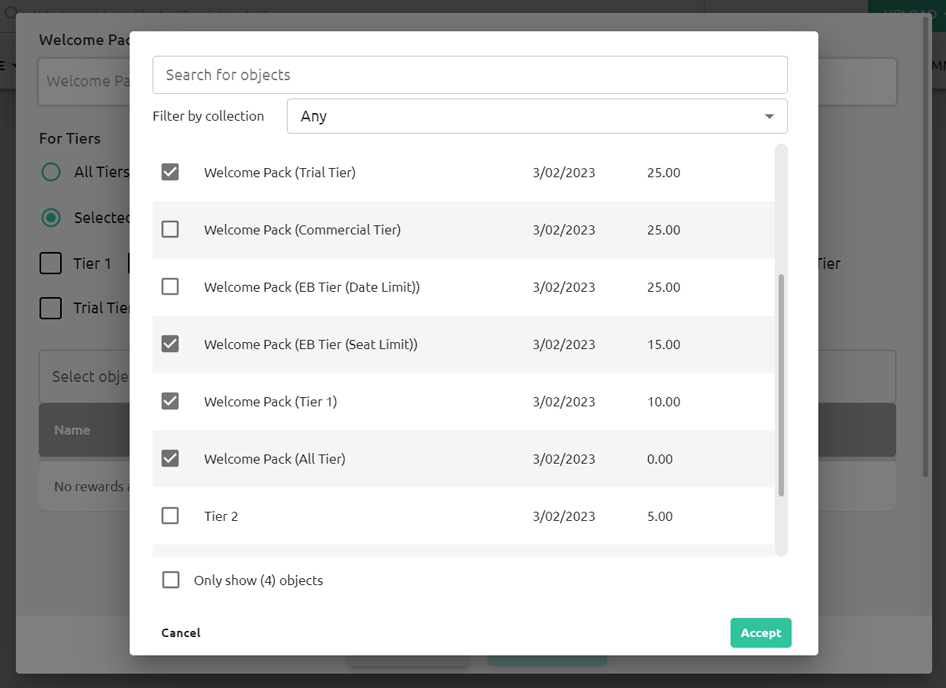 ---
Once selected, you will need to click the Save Rewards Button to distribute reward(s) to eligible Tribers.
Please note: this step is irreversible!
Welcome Packs will be automatically and immediately distributed to eligible Tribers Libraries upon validating.
Make sure you are satisfied with your selection before proceeding!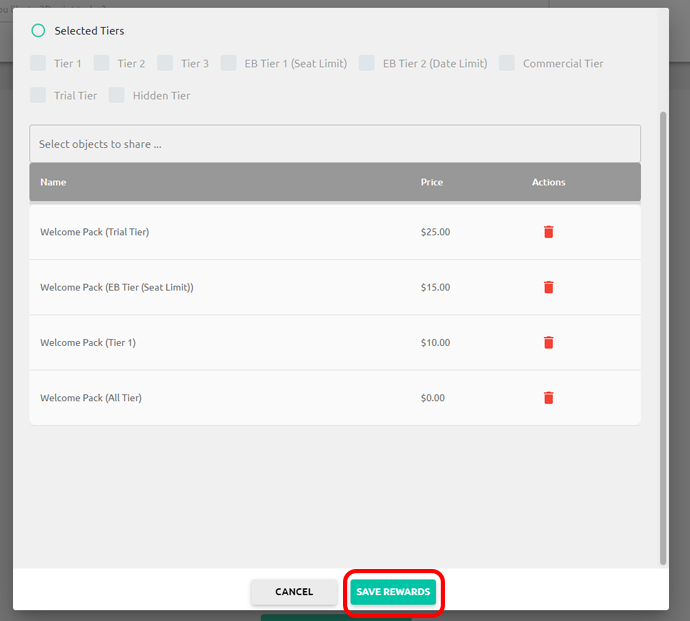 ---
WATCH DEMO VIDEO >
---