A Premium Subscription Service for Members to Receive Exclusive Benefits
MMF+ is a great way to get your previous releases back into the spotlight and get brand exposure.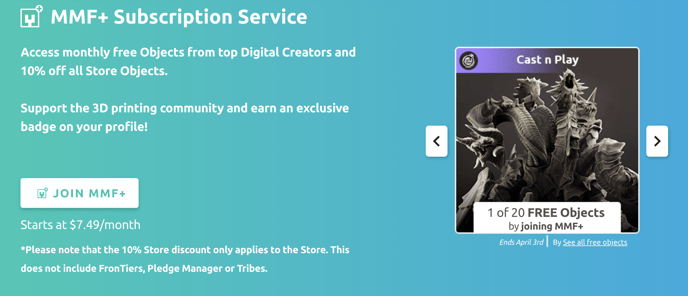 All MMF+ members are offered a new set of free files every month through their subscription. By offering an object previously released to your Store, you will get featured in multiple dedicated MMF+ newsletters, on banners across the site, and on the MMF+ page throughout a calendar month.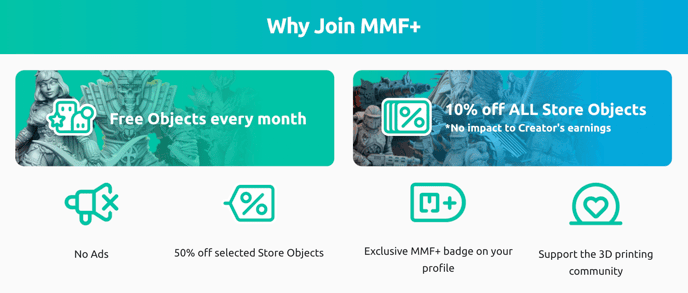 Let us know which objects you want to add to the MMF+ free file repository. Each month, 20 objects will be chosen by the team and offered to the MMF+ members to increase the value of their subscriptions. These items get featured in our newsletter 4 times a month, which is a huge advantage as it brings you a lot of exposure to over 300,000 members of our Community.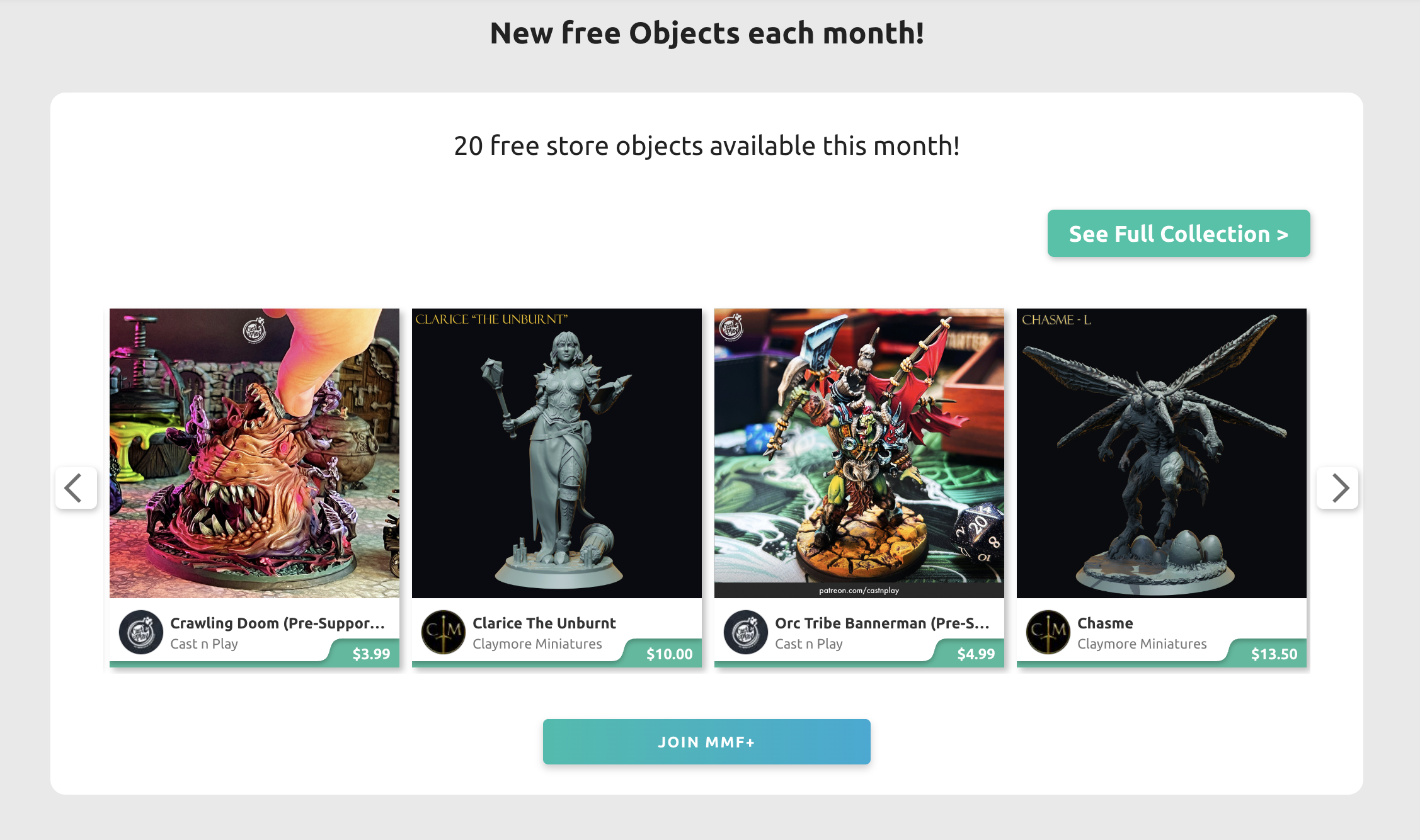 Submit your object(s) to the MMF+ Free File Repository
Step 1: Pick your Object(s)
Choose 5 or more objects from your Store that were released more than 3 months ago, with a value of $5-15.
Objects chosen can be anything from miniatures and terrain to puzzles and mechanical designs.
Step 2: Submit your object
To submit your objects to the MMF+ repository, please let your Creator Relations Rep know or creator-relations@myminifactory.com
You will need to include:

Your MyMiniFactory Username
Your preferred contact email
The URL(s) of any objects you are submitting.
Once you have filled in the Google Form, your Creator Relations Representative will get in contact with you before your object is approved for the MMF+ Repository.
Step 3: Objects Added to MMF+
Your 5 objects will be added to the 20 total Objects shared each month with subscribers.
These Objects will then be on the MMF+ page, website banners, and newsletters for the month.
You will see an increase in Views and Downloads of the objects you have submitted, as the MMF+ subscribers being to make your awesome designs!
Contact your Creator Relations Representative directly or email creator-relations@myminifactory.com to get involved, get brand exposure, and use your backlog.
By getting involved, your brand will be exposed to high-spending customers and you are helping support the sustainability of the community.