Free Trials are a tool for you to share the benefits of Tribe and a marketing tool for you to gain Tribers.
You can use Tribes Trials for giveaways, competitions, and rewards, or as a tool to encourage your community to join your Tribe.
Please note that you will need to be a Tribes Creator to access this feature. Learn how to set up your Tribe here. In this guide, you will find how to set up a Free Trial and how your community can redeem their free Trial.
---
Step 1: Get in touch
contact your Creator Relations Representative or email the team at creator-relations@myminifactory.com to gain access.
Once you have access, you can create a User Group. If you aren't sure how to make User Groups, you can use the User Group Guide and then return to this guide.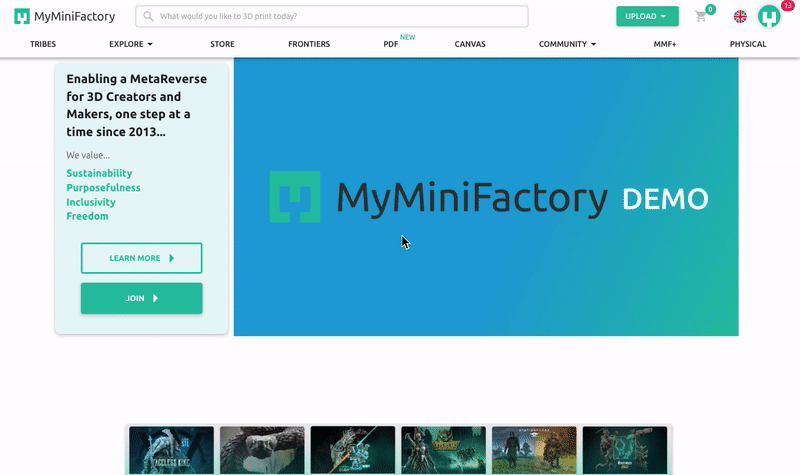 ---
Step 2: Toggle the Enable button
Now you can click the button to create an User Group. Then you will see a toggle button as indicated in the image below.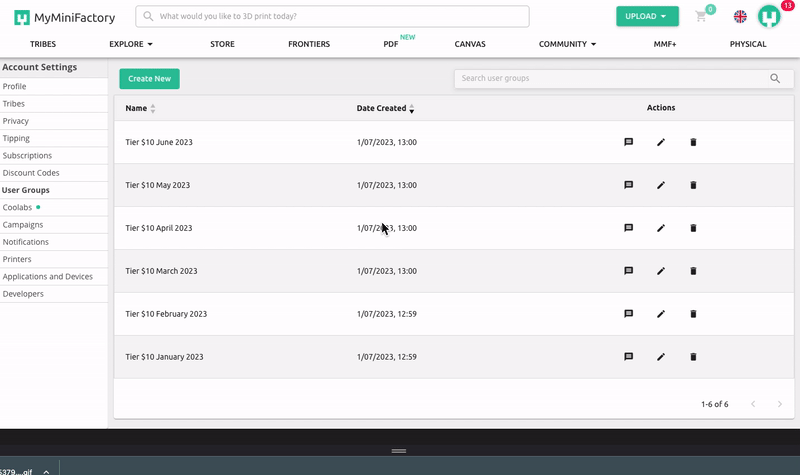 Once this button goes green, it will display more information and enable the Free Trial to be shared via your User Group.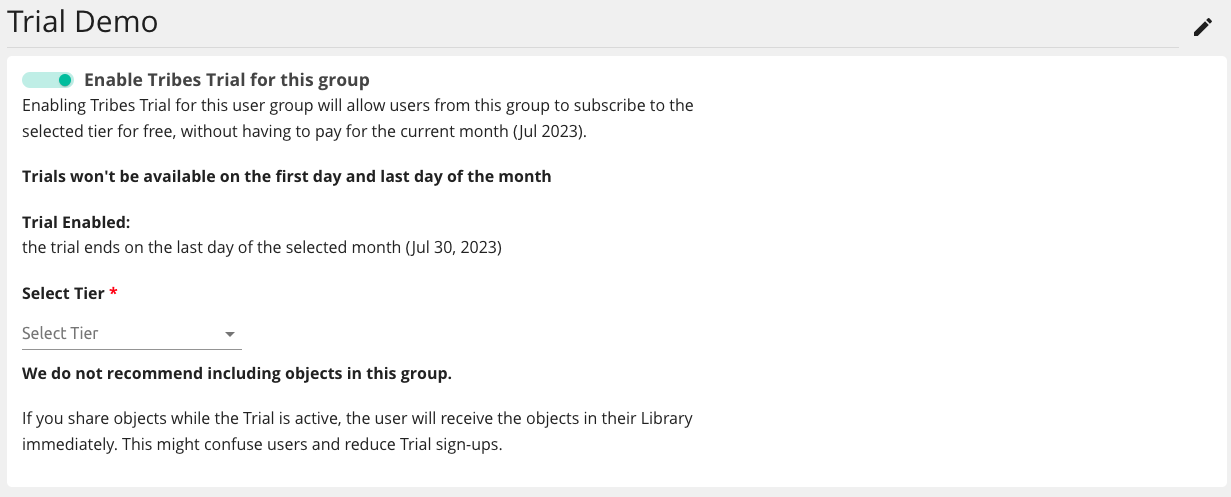 You will see "We do not recommend including objects in this group".
If you decide to share your objects, it may be unclear to Users how to use the Trial. However, if you communicate the process clearly, it may be in your interest to share objects in the Trial.
"Please note: the trial ends on the last day of the selected month" is an important point to consider.
A Free Trial will only be valid if you create the User Group in the same month that you want to share the Trial. Equally, Users can only redeem the Free Trial in the month it is created.

For example, a Trial in a User Group created on the 30th of May won't be valid during June and cannot be redeemed in June either.
---
Step 3: Select a Tier
For the Free Trial to be used, use the Select Tier drop-down menu. Please bear in mind that early bird seats will be occupied by Free Trial Users if you have a limited seat number on the Tier.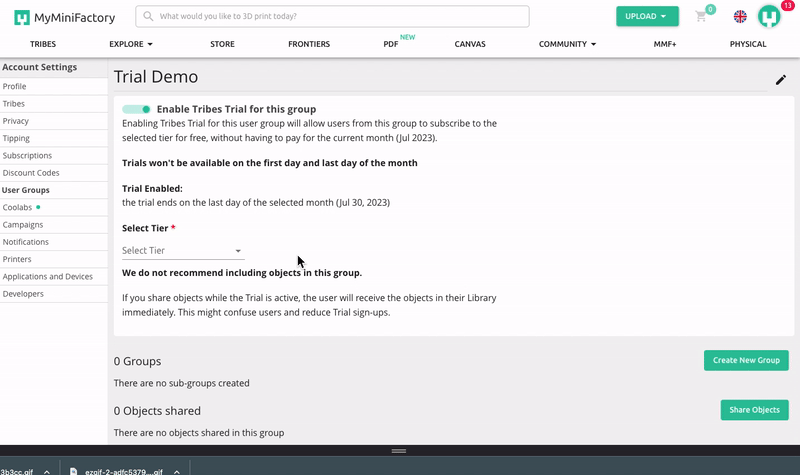 ---
Step 4: Add Users
You should do this as normal for a User Group by clicking Add Users and adding emails/usernames.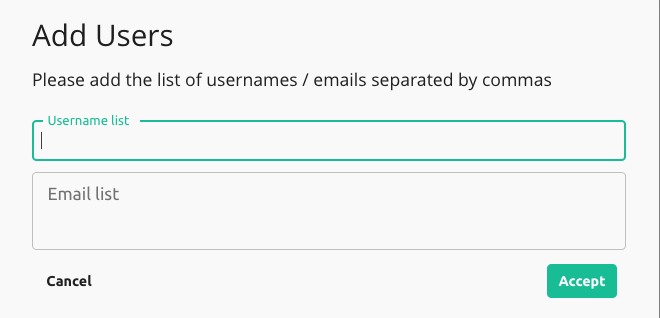 Once the Users have been added, they will have access to the Trial immediately as distribution is instant in User Groups. You should still send notifications to redeem to let people know to redeem their file(s).
Congratulations! You have now successfully shared your Free Trial for your Tribe and are on the way to expanding your community.
However, the Users still have to redeem the Trial and you should be able to help them do this by sending them a link to your Tribe. Once they go to your page, a CLAIM FREE TRIAL button will appear at the top of the selected tier, they can click on this to redeem their free month's subscription.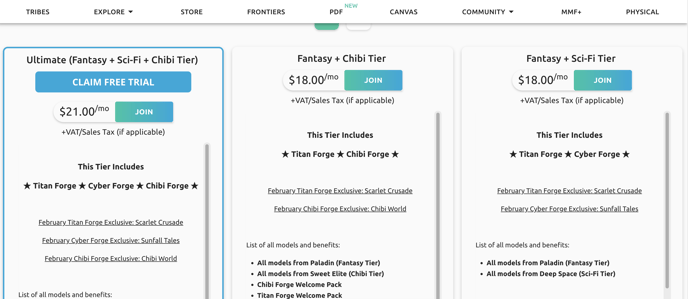 You can also share this step-by-step guide with your Users on How to Redeem Your Free Trial.
If you are still having issues with creating a Tribes trial, please contact your Creator Relations Representative or email the team at creator-relations@myminifactory.com for more information.