What is the Pledge Manager?
It is a post-Kickstarter offering where you can support designers by backing up their projects.
The image below displays the stages in which a Kickstarter is fulfilled via our Pledge Manager in chronological order.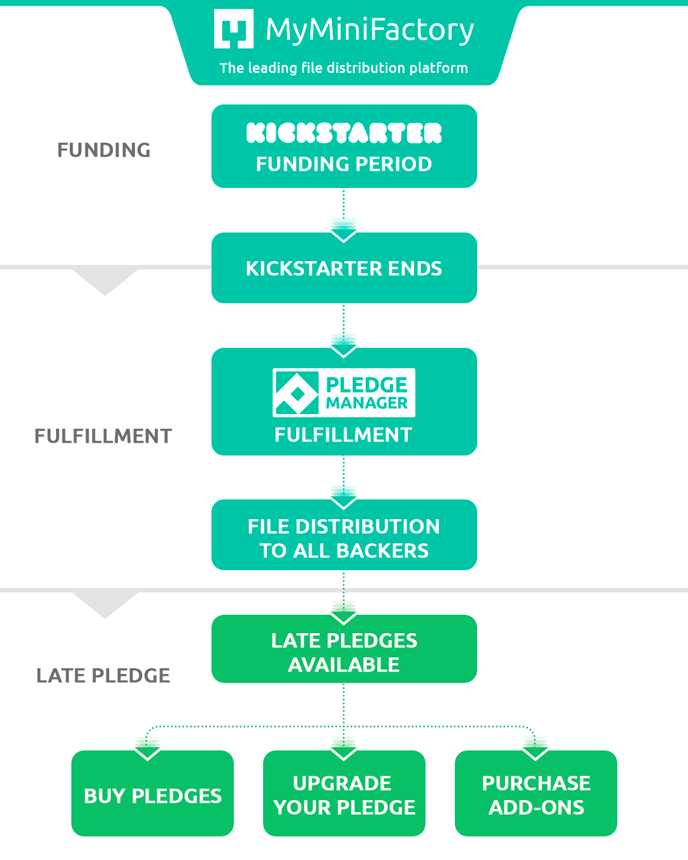 Please don't forget to check out our Public Assets Drive which contains lots of materials you can use on your Kickstarter!
https://drive.google.com/drive/u/0/folders/1IWcGrNk-n9Zml5Ajr-l8yHhfbrM65Kex