There are many different ways to promote your Tribe for growth on MyMiniFactory
Your Tribes Page
When trying to grow your Tribe, it is best to start with the Basics. Ensuring your Tribes page is well populated and high quality.
Answer these simple questions
Is your currently monthly release shown clearly on the page?

How many miniatures or STLs are included?
Is any additional content like PDFs clearly displayed?
Do you have high quality renders or, even better, printed and painted images of the models shown on the page?

Is your current release themed/ named?
The name, Hunters of Shadowvale, will have more impact than February release 2023
are you making full use of the Tribes posting tool, to regularly communicate with your Tribers?
These are just a few questions, but having them addressed on your Tribes Page will go a long way to improving your conversion.

---
Earlybird Tiers
If you have just started your Tribe, offering exclusive discounts for your first Tribers can be a real hook. New Creators will often create Earlybirds for their first 50 - 200 Tribers.

To learn how to set up your Earlybird Tier, read Setting up your Tribe - Tiers. >
TOP TIP: Earlybird Tiers should be around 20% of your subscriber goal for your first few months. If you set the seat limit too high, you will lose the fear of missing out!
---
Tribes Free Trials
Tribes Trials are a brilliant marketing tool that allows you to distribute free access to your Tribe for one month. This allows MyMiniFactory users to try out your Tribe and encourages them to become full Tribers after the Trial period expires.
To learn more, read How to set up a Tribes Trial >
Creators often use this tool in giveaways, competitions, & rewards. You can get creative in how you will give access to your Trial!
---
Welcome Pack
Welcome Packs are a powerful incentive to potential Tribers and a great way to grow your customer base.
To use this tool to its full potential, you must ensure your offerings are clearly displayed on your page and in your marketing materials.
To learn more read, How to showcase your Welcome Pack >
---
Loyalty Rewards
Loyalty Rewards inspire Makers to join your Tribe and to stay for the long run.

To take full advantage of this tool, it is essential that the Loyalty Rewards you offer are clearly displayed and well communicated to potential and current Tribers.
To learn more read, How to showcase your Loyalty Rewards >
---
Encourage your Patreon supporters to join your Tribe
If you already have a Patreon set up, an effective strategy can be to reach out to your Patreon subscribers to transfer their subscription to your Tribe. This can be a quick way to get a big boost, get your Tribe off the ground and create a snowball effect bringing in more Tribers.
---
Offer Miniatures on MMF+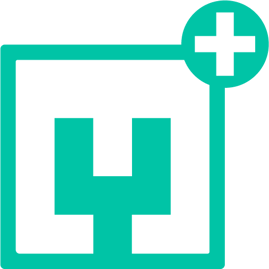 Premium Creators may participate in MMF+ monthly releases by offering free files as a marketing tool to increase brand exposure and repurpose previous releases.
By offering your files through MMF+ monthly releases, your brand is exposed to the community via the MyMiniFactory marketing channels including the homepage, MMF+ page and dedicated MMF+ newsletters to further increase awareness.
---
Stories

Sharing a Story allows you to connect with the community, share your creative journey and expand your reach within the Ecosystem. Allow the community to understand the talent behind the brand, and the Lore behind the creation.
Share details of your projects, how you started turning your passion into profit and upcoming releases. Sharing your 3D printing journey allows your community to establish a rapport with you, further incentivizing support.
---
Promotional Assets
There is a dedicated folder of banner templates, MyMiniFactory Product logos and useful assets for Premium Creators here. This is an opportunity for you to put your creative flair on your product or sale promotions.

---
Being active in the community
At it's core, MyMiniFactory is a collaborative community with a shared passion. Getting involved in the community will bring increased awareness to your brand. Here are a few ways to get started:
There is a MyMiniFactory Discord channel for all Premium Creators. You can use this to engage with the Creator community, bounce ideas off each other, collaborate and more!
TOP TIP: Creators will often set up their own community Discord for their Tribers.
Creator collaboration can be a great way to bring exposure to each other's brands, you can use Discord to reach out to other Creators or ask your Creator Relations Rep for further advice on collaboration and profit sharing.
TOP TIP: A common strategy is offering a monthly model for another Creator's Tribe's release!
Competitions allow you to bring extra awareness to your brand and get the community involved in your upcoming releases. Creators often host competitions on their Tribes, painting competitions being the most common.
Canvas is a splash page for sharing printed and painted models. The more your community uploads their painted prints, the more exposure your Creations will have across MyMiniFactory and beyond.
Browse Canvas >
If you would like more advice on getting involved in the community, you can reach out to your Creator Relations Rep or email creator-relations@myminifactory.com to learn more.
---
Social Media
You can use social media to bring increased awareness to your brand and provide social proof. A full social media strategy will not be provided here. Instagram is the main Social Media Platform of choice for many Creators, as it is a highly visual medium.
Here are some good examples of how top Creators are using Instagram.
---